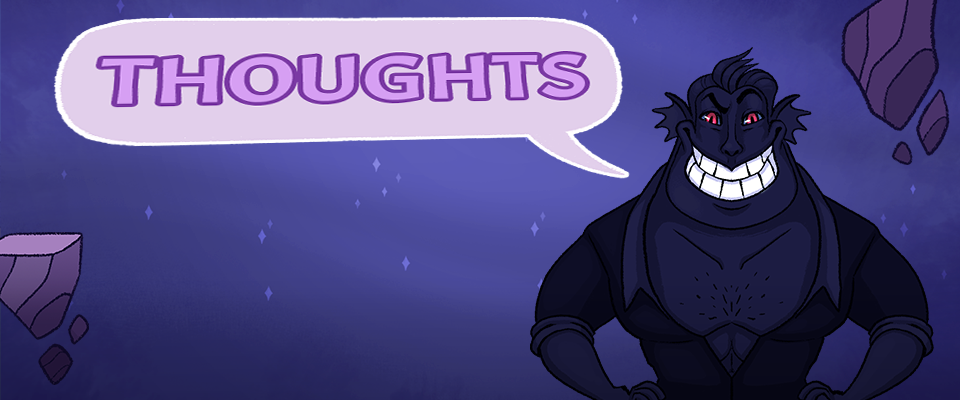 Thoughts
Game made for the 51th Ludum Dare with the theme "Every 10 seconds"
See our page on the Ludum website, we appreciate rating !
Every 10 seconds, a monster comes at you. Answer correctly to their weakness (Sword Icon). Use rethoric combos, combining Empathy, Persuasion and Intimidation. Think about you and about the world to get bonuses.
Eventually, you'll meet the Final Boss.
Thoughts is a game made in 72h with love and cheerfulness by a french team of queer devs! Send us all the love you can <3
Team :
Developers : Celthim and Crazyrems

Narrative Designer : Parfione

Game Artist : Jane-pr